YOU'RE INVITED TO OUR FREE WEBINARS
Our last round of webinars was so successful we decided to continue them!
For those that may have missed our earlier webinar or would recommend these to colleagues, we are doing another stormwater webinar this Thursday and a new webinar detailing Aquacomb installation on Friday  – ideal for Project Managers, Plumbers, Drainlayers and Construction professionals.
Limited spaces available, please RSVP by clicking on your preferred session below.
Presented By:
Managing Director & Co-Founder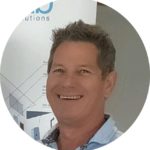 Lockdown Your Stormwater Knowledge

Thursday 16th September, 10:30am
A repeat of the same content from last month, this webinar will update you on council requirements for stormwater attenuation such as:
SMAF regulations in Auckland;

In relation to medium density housing;

As a result of increased coverage.
We'll also outline solutions to high invert levels, discharge to curb, surcharge issue, and how to increase yields on development sites
Aquacomb Installation Process
Friday 17th September, 10:30am
This is a new webinar that will cover the 5 'P's' of the Aquacomb installation:
Planning – design and locations of pods as well as what to look for;
Pre-start – site prep and other things to be aware of;
Pods – basic specifications and how they work, how to handle variations and changes on site;
Pits – AquaPit installation & how they work
PS3 – compliance and sign off requirements