Hydraloop®
For Commercial
Hydraloop® increases the value of any building, lowers the running expenses for water and energy, and reduces carbon footprint.
Installing a water recycling solution in your commercial real estate is a profitable investment. Sustainability requirements for buildings are becoming more demanding and real estate investors require sustainability certifications for their property, such as LEED and BREEAM.
Hydraloop® contributes to future-proofing the building, contributes to its sustainability certification, and contributes to the United Nations Global Goals. Hydraloop® increases the value of any building and lowers the running expenses for water and energy.
Hydraloop® collects and treats the water from showers, hand basins, and air-conditioning units in commercial buildings of any size. The treated and disinfected water is suitable for toilet flushing, washing machines, garden irrigation and topping up swimming pools.
Ideal for use in small businesses and more
For smaller commercial real estate, like office buildings, bed and breakfasts, or gyms, we recommend the Hydraloop® H600 unit, with an average cleaning capacity of 1000 litres per day.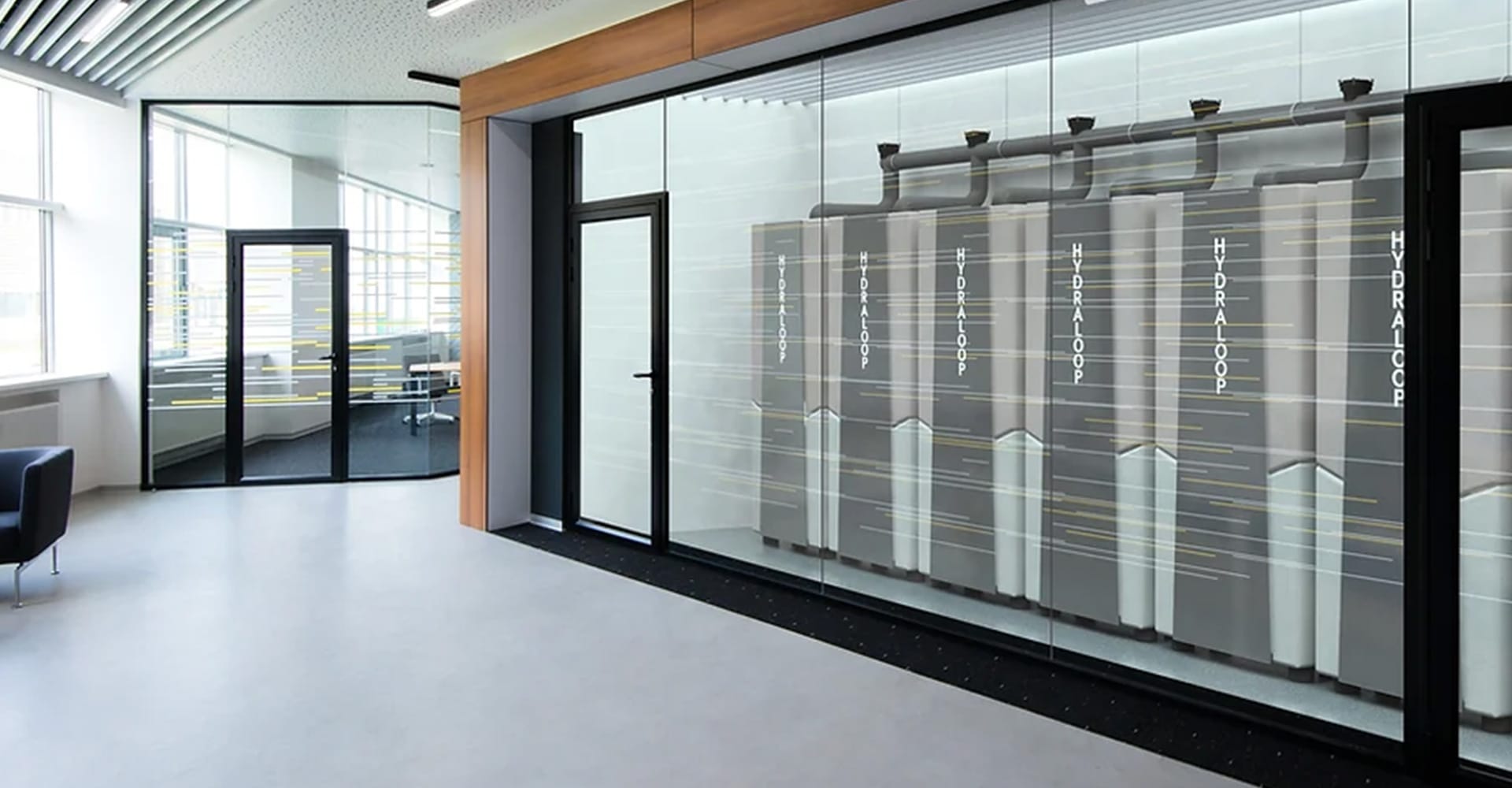 A smart solution for larger water consumption.
For larger commercial real estate, like hotels, sports clubs, and student housing, the required water treatment capacity can easily be configured by the amount of Hydraloop® units that are interconnected into one Hydraloop® Cascade recycling plant. We offer made-to-measure solutions for your project.
With the scalable and made to measure Hydraloop® Cascade system, you can recycle up to 95% of shower, bath and/or handbasin water + the cooling water from air-conditioning units. Due to its innovative and breakthrough technology the maintenance requirements and corresponding costs are very low.
The Hydraloop® Cascade can be assembled by configuring two or more Hydraloop® units in cascade arrangement. Depending on the building and the application, one central location can be chosen in the building for one cascade configuration. Or several locations with two or more compact cascade configurations.
Each Hydraloop® unit in the cascade set up works independently in the cleaning process. The treated and disinfected recycled water is stored in one volume which is formed by the interconnected individual water storage tanks of the Hydraloop® units. Treatment and storage tanks form one integral cluster. A powerful booster pump distributes the recycled water in the building to be used for toilet flushing and garden irrigation. In case of a temporary shortage of recycled water, the system automatically switches to its back-up water source like tap water or rainwater.
Hydraloop® lowers water and energy bills, makes your business more sustainable and less dependent on the grid, and contributes to eco-conscious travel.
Delivering high-end service requires hotels to offer their guests the best experience. Unfortunately, this involves using lots of water and energy. By installing a Hydraloop® water recycling solution in your business, you can start saving on water and energy, and bills from day one.
Making sure there is enough water to run your business is the highest priority, especially in dry regions and in areas where water supply isn't always reliable. With Hydraloop®, your hotel will not just become more sustainable, but by treating and recycling water on site, your business will become more resilient and less dependent on the grid.
Today's consumers are more aware of their impact on the environment than ever before. Consciousness and sustainability are becoming important factors in the way people plan and book their travels. Studies find that travellers who book sustainable accommodations, on average stay three days longer than other guests*. Climate-conscious travellers – people who want to reduce their carbon footprint – are a fast-growing group with a large influence on their peers and the leisure industry as a whole.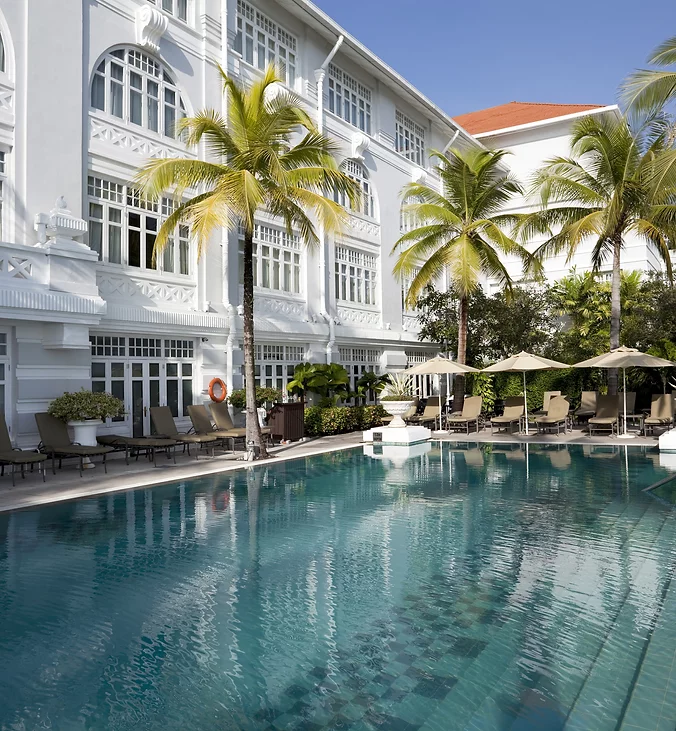 Hydraloop© Model

Dimensions

Volume

Cleaning Capacity

Input

Output

Usage

Noise Level

H600

800mm wide x 690mm deep x 1870mm high

600L

1,000L per day

Greywater from shower, bath, air-conditioning, and washing machine.

Two valves for recycled water to the toilets and washing machine.

40 watts during treatment
Average power consumption: 350kWh/year

±46dB

Cascade

Width dependent on number of units installed x 690m deep x 1870mm high

Dependent on number of units installed.

Scalable from 1060 litres per day up to 10,600 litres per cluster. Multiple Hydraloop Cascade clusters can be installed.

Greywater from showers, baths, handbasins (no water from kitchen, kitchenette and sink), cooling water from air-conditioning units. Hydraloop Cascade cannot collect greywater from the washing machine.

One outlet for recycled water for each Hydraloop Cascade cluster for toilet flushing and irrigation

Dependent on number of units installed.

Dependent on number of units installed.
Hydraloop® H600 & Cascade
Front plate: Stainless steel with a white logo and small status light.
Output Garden
One extra valve for recycled water in the garden.
Output Pool
One extra valve for recycled water for the pool.
Washing Machine Water Recycle Option
Option to recycle 50% of washing machine water (temporarily not available).
Hydraloop® has a low energy consumption (~175 kW annually) and can save up to 45% of your water.
Hydraloop® disinfects water without the use of chemicals and filters.
The compact unit fits in tight spaces and has an attractive, modern design.
The units are completely automatic and self-clean, meaning virtually no maintenance for the owner!
24/7 online performance monitoring and smartphone app available.
No compromise on living comfort or personal hygiene; Hydraloop® water is clean, clear safe, and disinfected.
See how Hydraloop® is used in commercial real estate.
&Beyond's Sossusvlei Private Desert Lodges, Namibia, Africa All luxury suites are installed with Hydraloop units, serving each lodge with recycled water for the toilet flushing, topping up its private swimming pool and washing the dust off the solar panels.

Petra Verboom runs Bed & Breakfast 'the Boom Inn' in Baambrugge, The Netherlands. The complete renovation of her early 20th century dike house was completed in 2019




Can't find what you're looking for?