FlowGen Intelligent Plumbing Systems - Water Management Made Easy
An automated system for water measurement and management
Monitor the health of your outcomes
Complete water management solution
Our advanced automation and monitoring technology, seamlessly integrates entire mechanical plumbing systems into a single, remotely accessible Plumbing Management System. This will allow you to have state-of-the-art fault detection and advanced controls, preventing costly damage to your infrastructure. We call this the Flowgen Intelligent Plumbing Management System (FIPSYS).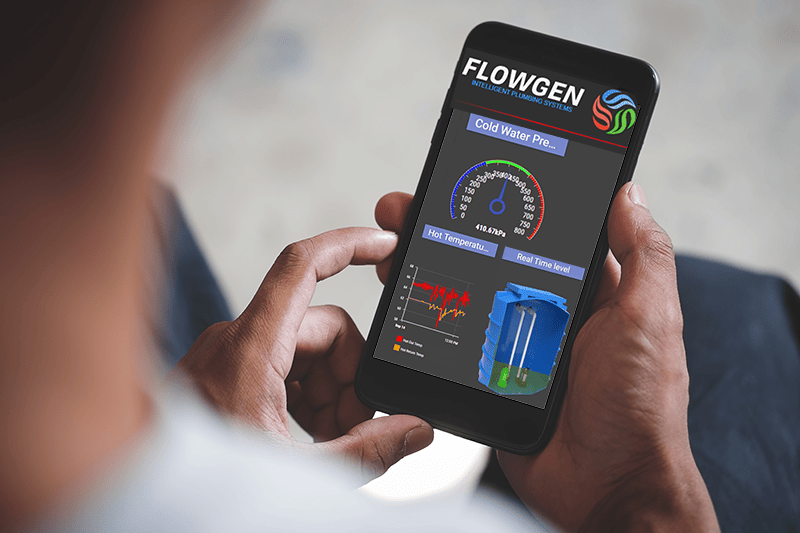 Monitor the health of your assets
With over 10 years of experience in measuring water assets, and thousands of sensors and devices installed, we guarantee that the Flowgen system is user-friendly. Our intuitive dashboards and real-time notifications will help you reach your water efficiency goals with ease.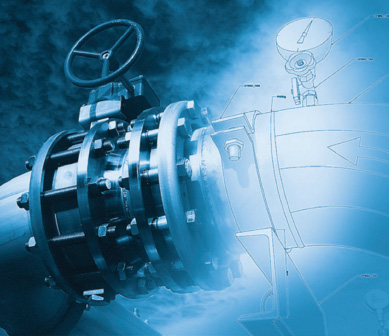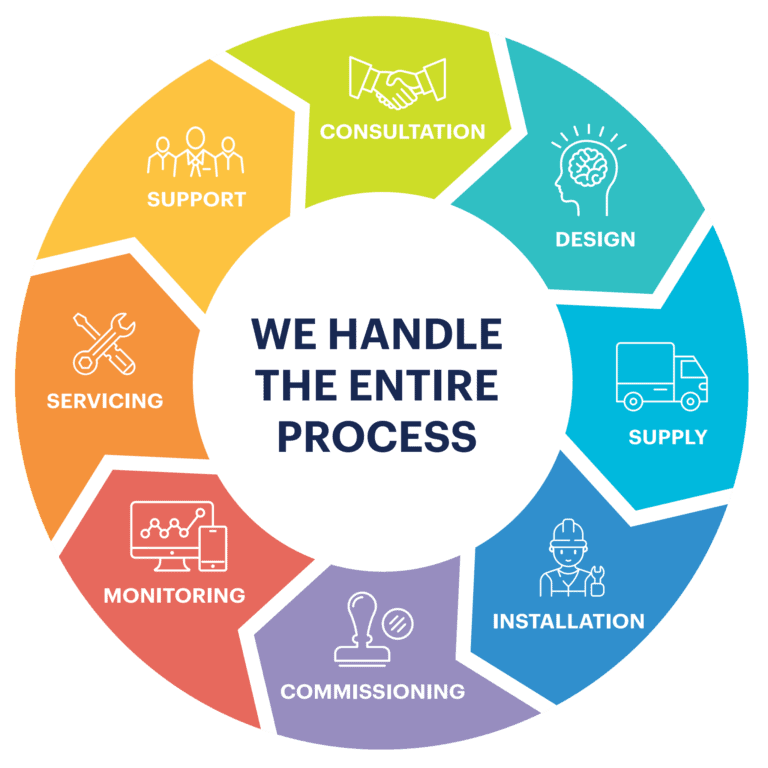 Benefits of the WaterSAFE End-point Treatment System
Flowgen, founded in Australia, has expanded to New Zealand with Watersmart. We specialise in remote water measurement and monitoring systems, designed specifically for the plumbing industry. With our track record of reliable water management solutions and quality service, you can trust Flowgen to lower operating costs and extend the lifespan of your water management system.
How Flowgen works
Here's how it works: our system collects data from sensors and devices, communicating through a 3G/4G gateway to the Flowgen server. The easy-to-use water management software is accessible on any device you prefer, making it simple to manage your water assets.
Collects data from sensors and devices
Communicates via a 3G/4G gateway – to the Flowgen server
Is accessible on your device of choice.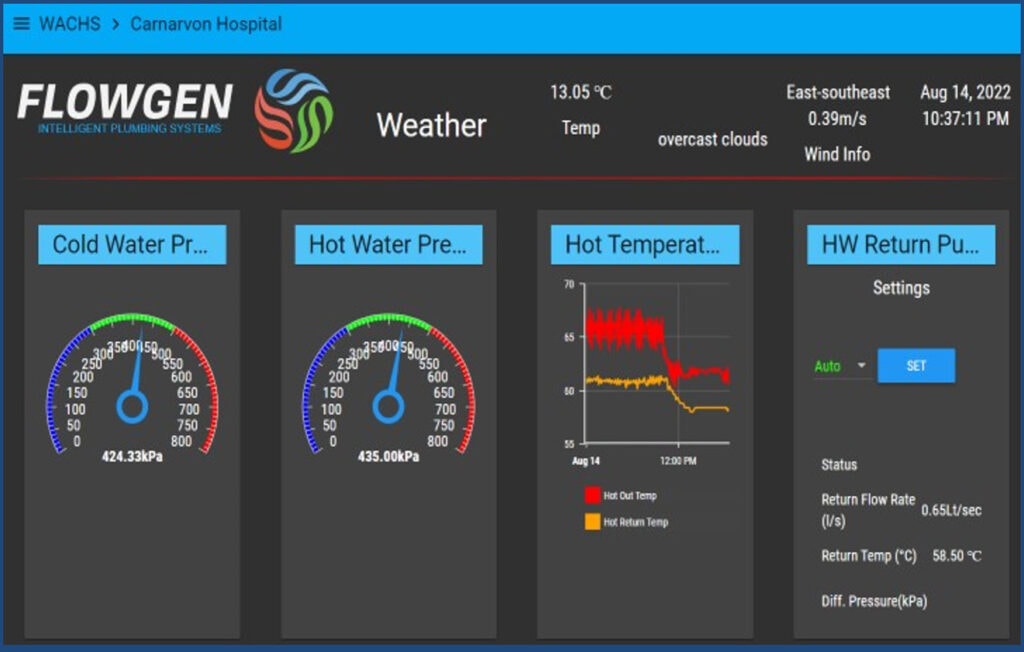 FYPSIS

- Intelligent water measurement system
Developed by plumbers for the water industry, Flowgen is an innovative and intelligent water measurement solution for your water assets throughout their life.
Flowgen helps you to improve operational performance of your assets and assists in finding and reducing leaks, helping save you time, money, and worry.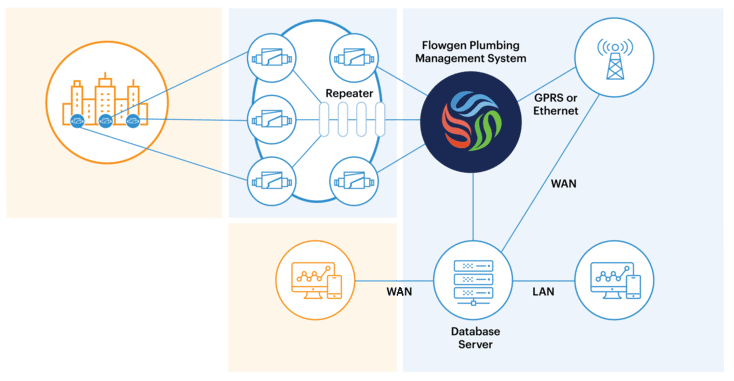 Our FIPSYS monitors the core operating conditions of your plumbing system, gathering crucial information from sensors installed throughout your building. Stay in control with a reliable water management system that provides:
Monitor and Measure with confidence
Operational performance
Real-time notifications
Reporting
Leak management/detection
Metering software solutions
Commissioning/tuning
Discover the Flowgen Intelligent Plumbing Management System today and experience water management like never before.
Why Choose FlowGen - Intelligent Plumbing Management?
Realtime monitoring and reporting.
Save on water, power, gas and operational costs.
Simple dashboards and real-time notifications.
Always available for unlimited users within your organisation.
Easily accessed via any device, wherever you are.
Suitable for your specific conditions