Save up to 45% on tap water and 45% on wastewater
Hydraloop® water is clean, clear, safe and disinfected
Hydraloop® is an award-winning decentralised water recycling product  and the first of its kind. 
Hydraloop offers a variety of smart, innovative water recycling options for residences, commercial real estate, hotels, lodges and more.
Our Hydraloop® products can be used everywhere: in dense cities, rural areas and off-grid situations where water supply is unstable or insufficient. Hydraloop® future proofs any building and adds sustainability points for certifications like LEED and BREEAM.
Hydraloop® helps you save water and energy and contributes to keeping water supplies available for your home, commercial building or hotel.
A range of scalable solutions to suit buildings of any size - from small homes to large buildings such as offices and hotels.
Hydraloop® H300
A smart solution for small-medium sized homes and apartments.



Hydraloop® H600
Suitable for smaller commercial real estate like office buildings, bed and breakfasts, and gyms/sport clubs.

Hydraloop® Cascade
Inter-connected Hydraloop® units become one Hydraloop® Cascade to suit larger commercial buildings, hotels, student housing and more.

Save Up To 45% Of Your Water!
In house water recycling is the most efficient and affordable way to use less tap water. Hydraloop® collects, treats and re-uses the water from showers, baths, washers and dryers, heat pumps and air conditioning units.
Depending on the configuration and user behaviour up to 45% of total in house water consumption can be saved. Hydraloop® water is clean, clear, safe, and disinfected. It can be re-used for toilet flushing, laundry, garden irrigation and topping up swimming pools.
Hydraloop® has a low energy consumption (~175 kW annually) and can save up to 45% of your water.
Hydraloop® disinfects water without the use of chemicals and filters.
The compact unit fits in tight spaces and has an attractive, modern design.
The units are completely automatic and self-clean, meaning virtually no maintenance for the owner!
24/7 online performance monitoring and smartphone app available.
No compromise on living comfort or personal hygiene; Hydraloop® water is clean, clear safe, and disinfected.
Unique water treatment technology; no filters, membranes, or chemicals.
Hydraloop® uses a unique combination of sustainable water treatment technologies that ensures the highest water quality, without requiring regular maintenance or causing harm to the environment.
Most water treatment systems depend on filters or membranes. These often get dirty and clogged, so they need regular cleaning, maintenance, and replacement. Most water treatment systems also add chemicals to their water treatment process. This can cause harm the environment.
Hydraloop®'s patented technology is consumer friendly, carefree and sustainable. Our treatment process removes dirt, soap and other pollution from grey-water without the use of filters, membranes, or chemicals.
Hydraloop® combines six different technologies: sedimentation, floatation, dissolved air floatation, foam fractionation, an aerobic bioreactor, and disinfection of the cleaned water with powerful UV light.
United Nations Global Goals
Hydraloop®'s Goals: Empowering humanity for a resilient water future
Hydraloop® is proud to contribute towards four of the United Nations Global Goals.
The Global Goals are a blueprint for the world to achieve a better and more sustainable future for all. They address the global challenges we face today, including poverty, inequality, wars, and climate change.
All 17 Goals are interconnected, and in order to leave no one behind, it is important that we achieve them all by 2030.
We no longer have a choice. We must manage water more wisely.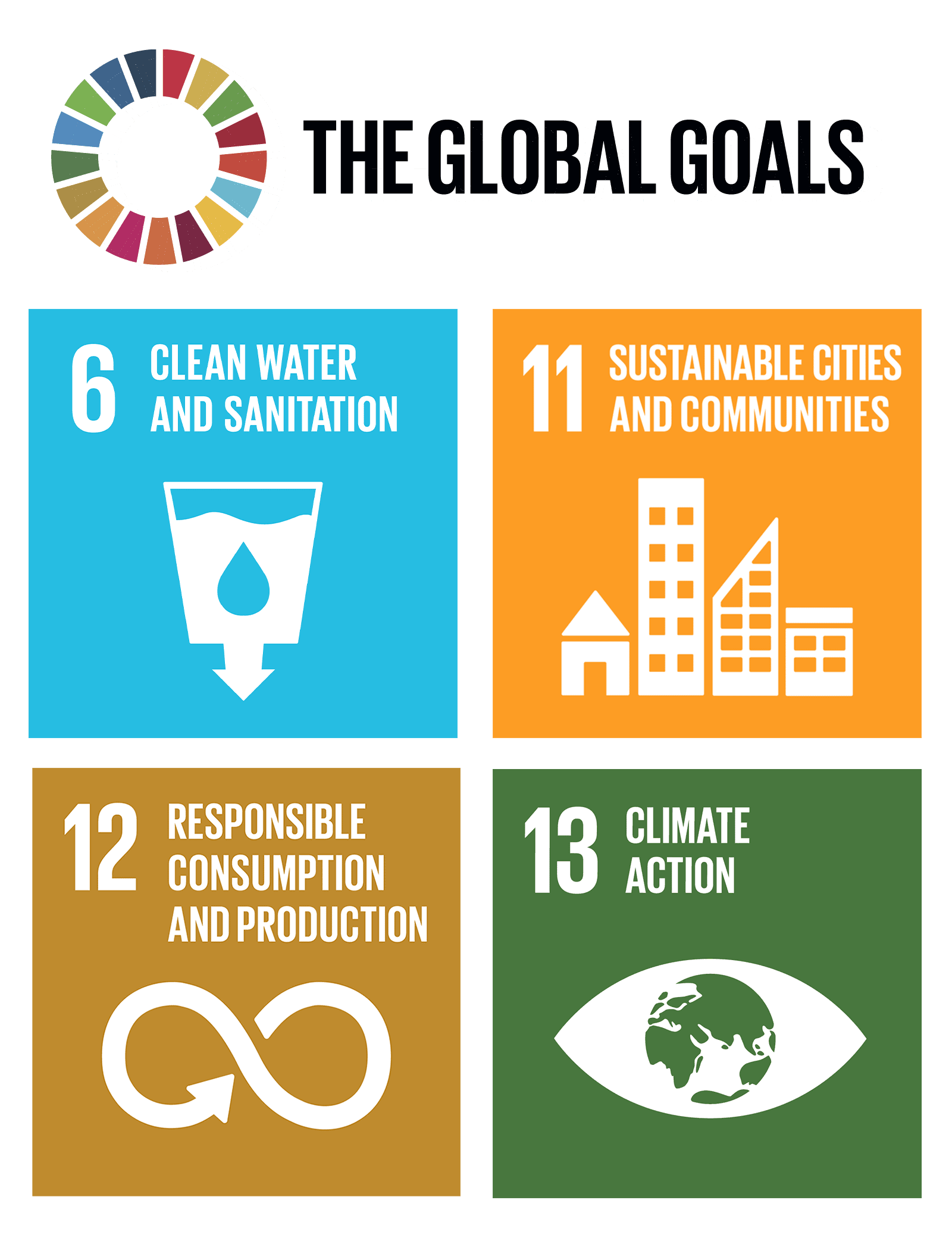 Can't find what you're looking for?