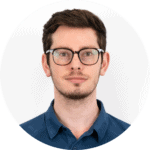 By Elliot Olsen
Co-Founder & Technical Manager
A recent Mt Albert project, a set of difficult site constraints have allowed Aquacomb to once again save the day. A large series of apartment buildings using modular construction methods are underway by BuildPartners, joining forces with KMJB Harris.
The large increase in roof area and impermeable coverage meant the site had a large detention requirement. This reduces the volume of stormwater released to the public pipes during a storm, allowing more houses to connect to the same infrastructure.
From the back of the site there is a large distance to reach the stormwater connection which is already very shallow. This called for a detention storage solution that was above ground so fall could still be maintained from the tank to the outlet point.
Underground tanks were also not able to be considered due to the density of the development requiring very intense and expensive piling.
The building's modular construction method combined with the Aquacomb tank system provided the perfect solution for the site.
Each section of the building is shipped onto the site pre-made and sits directly on top of a raised concrete block ring foundation.
There is space maintained under each section to connect services once the building has been assembled, which meant there was a perfectly sized void under the entire building, just waiting for Aquacomb tanks to be installed.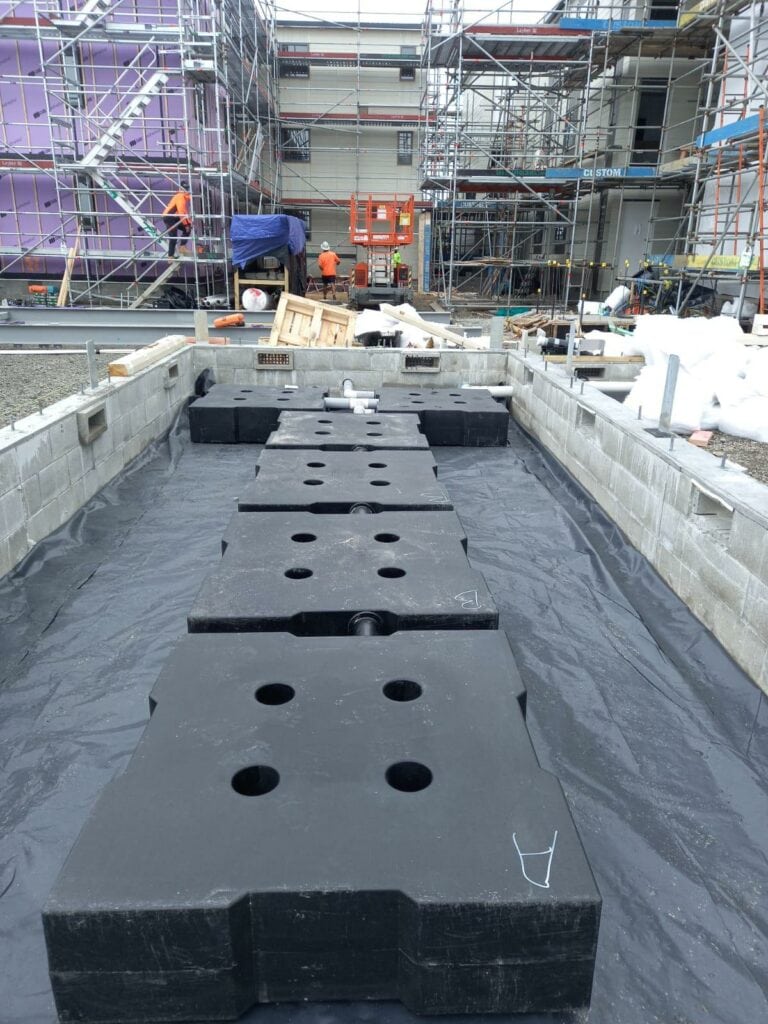 Image: Aquacomb Pods Laid Out For In-Slab Installation
In the image above, you can see six of the 350L tanks connected to give 2,100L of detention storage for the roof runoff that will be built over top.
The shape of this system has also been customised to suit the particular needs of the next tradespeople that need access to this space. A good example of how the Aquacomb system can be customised to suit any need.
The other buildings behind it (as seen in the image) already have over 10,000L of Aquacomb water storage for both detention and re-use integrated into the void space beneath.
A big thank you to the engineers at Envivo who were heroes on this project, along with the builders and developers; BuildPartners and KMJB Harris.