Andrea Volongo and Anne-Claire Josse live in an apartment on the 4th floor of a block of flats in Luxembourg with their 2 sons and daughter. The family completed the renovation of their two bathrooms in 2020. Andrea said the following:
I became more and more disturbed by the idea of using fresh drinkable water to flush the toilets. I started to look into technical solutions but only found solutions that were too experimental or far too big for an apartment. Then I found Hydraloop, a proven solution that fits into an apartment.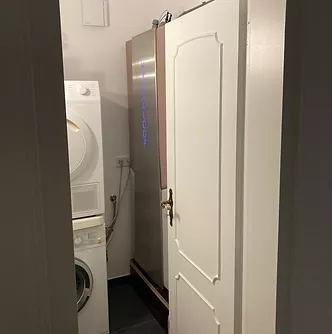 The complete renovation of our bathrooms was the perfect opportunity to get Hydraloop installed. All contacts have been professional and supportive. I am very satisfied, and my overall experience has been outstanding. The app allows me to see how much water is saved every day, sustaining my engagement in more environmentally friendly behavior. Water recycling is just the right thing to do for the planet.