By Rob Holley
Sustainability & New Product Manager
With COP27 Egypt kicking off this week (November 6th – 18th), the world's eyes are on the most significant climate conference of the year.
What is COP27?
The Conference of Parties (COP) 27 is an international conference bringing together world leaders, delegates, climate experts, and members of civil society to discuss the climate crisis. This year marks the 30th anniversary of adopting the United Nations Framework Convention on Climate Change. The conference boasts 2000+ speakers and 35,000+ attendees. Previous conferences have produced significant milestones, such as the Paris Agreement in 2015 or the Glasgow Pact in 2021.
What was agreed upon last year at COP26 Glasgow? 
Last year, attending countries reaffirmed the Paris Agreement goal of limiting the increase in the global average temperature to well below 2°C above pre-industrial levels and pursuing efforts to limit it to 1.5 °C. Currently, human activities have caused around 1.1 °C of warming to date. (United Nations, 2021). Other agreements included:
Forests: 137 countries took a landmark step forward by committing to halt and reverse forest loss and land degradation by 2030.
Methane: 103 countries, including 15 major emitters, signed up to the Global Methane Pledge, which aims to limit methane emissions by 30% by 2030, compared to 2020 levels
Cars: Over 30 countries, six major vehicle manufacturers and other actors, like cities, set out their determination for all new car and van sales to be zero-emission vehicles by 2040 globally and 2035 in leading markets.
Coal: Leaders from South Africa, the United Kingdom, the United States, France, Germany, and the European Union announced a ground-breaking partnership to support South Africa – the world's most carbon-intensive electricity producer – with $8.5 billion over the next 3-5 years to make a just transition away from coal to a low-carbon economy.
Private Finance: Private financial institutions and central banks announced moves to realign trillions of dollars towards achieving global net zero emissions.
What's on the Agenda for COP27 Egypt?
According to the COP27 President, Abdel Fattah El-Sisi, this year the areas of focus will be the promise of innovation and clean technologies as well as the centrality of water and agriculture to the climate crisis (El-Sisi, 2022).
On the agenda this year is a series of themed days with the following topics:
Just Transition
Food security
Innovative Finance
Investing in the Future of Energy
Water Security
Climate Change and the sustainability of Vulnerable Communities
However, many attendees and followers will be focused on the implementation of carbon-cutting pledges. Countries need to prove their grand promises to curb emissions at last year's COP in Glasgow are being implemented. According to Mohamed Nasr, Egypt's chief climate negotiator, the COP27 summit will be a "reality check" to ensure that climate pledges already made on UN stages are being delivered in nations around the world (Cuff, 2022).
Why do we need to limit temperature rise to 1.5 degrees?
The international agreement to keep global temperature rise below 1.5°C came out of the landmark COP21 in Paris 2015. If we are to reach 2°C of global warming, there will be a significant increase in dramatic and severe impacts on people and nature. Including:
Extreme heat, leading to health problems and more heat-related deaths.
Ice sheet instability in Antarctica and Greenland. The irreversible loss could lead to a multi-meter sea level rise, causing low-lying countries to be inhabitable and worsening tidal flooding.
Biodiversity loss – causing the transformation of eco-systems, destroying coral reefs and declining global fisheries.
Rising poverty in vulnerable communities (Lieberman, 202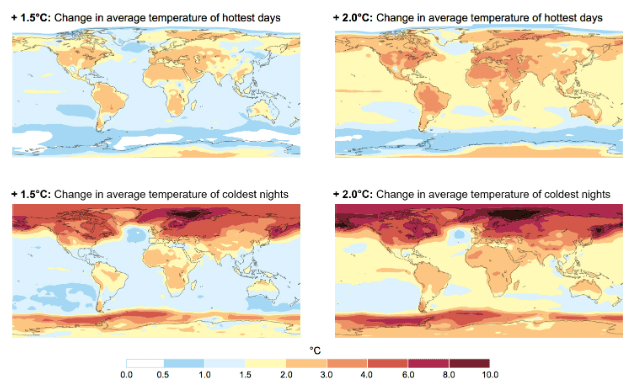 I look forward to seeing the outcomes of COP27, in particular, a summary of the progress we are making as a world.
How will our most prosperous countries help their neighbours tackle climate change who need it most?
How are we tracking to phasing our fossil fuels?
How do we ensure food and clean water security for the future?
Are the banks and financial institutions making significant contributions to achieving net zero?