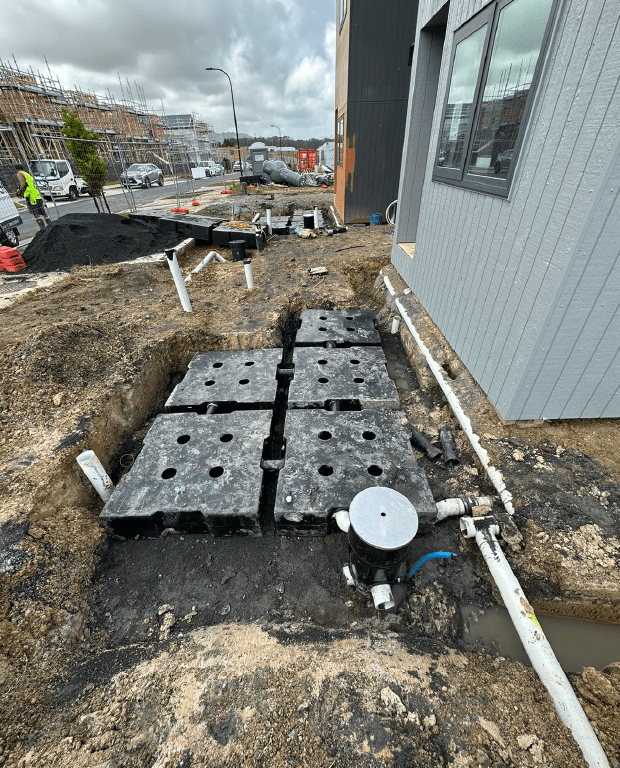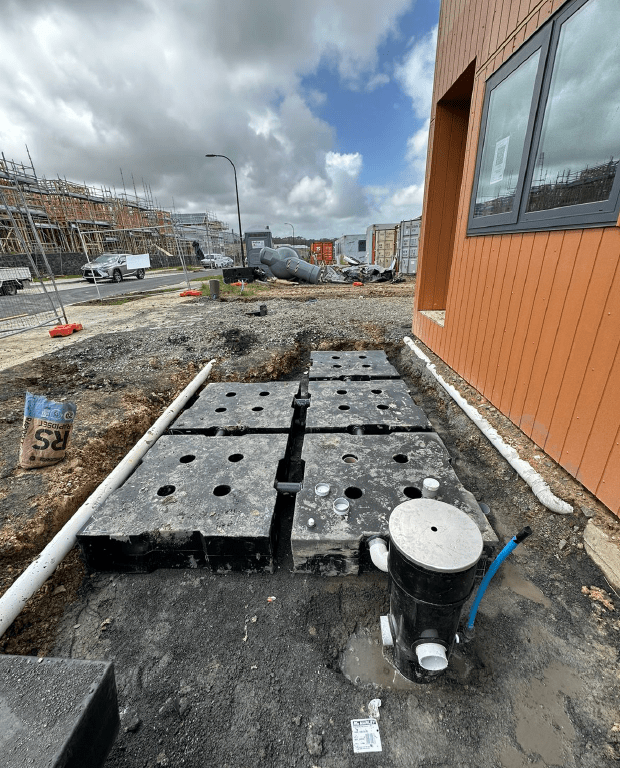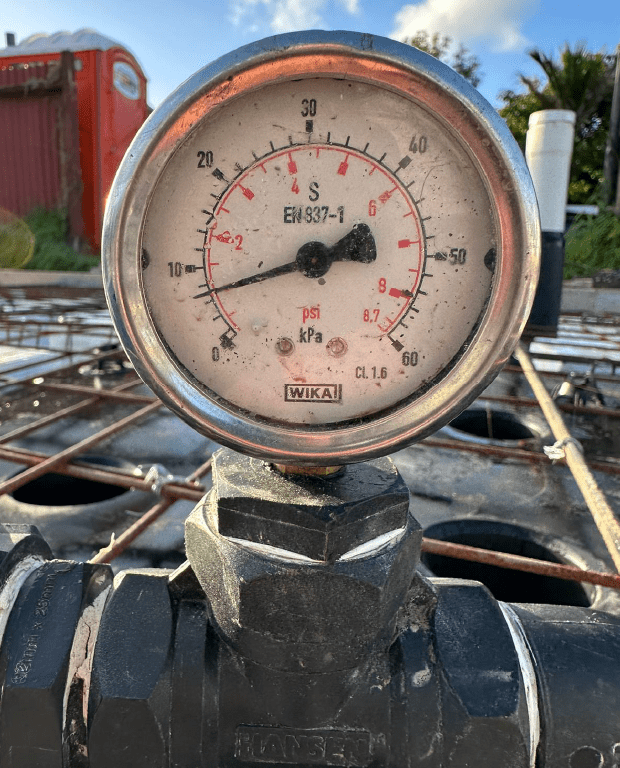 Client: TLC Modular and Edge Consulting Engineers
Location: Bellfield Estate, Papakura, Auckland
Product: Aquacomb
Problem: With limited space under the house and large concrete fittings, buried tanks were not an option. TLC were also very conscious of a potential eye sore with above-ground tanks and wanted to keep all outdoor spaces to a premium.
With not enough room to use buried tanks and above-ground tanks also being ruled out, options were becoming limited.
TLC Modular needed a stormwater solution that was not only cost effective but one that was able to physically fit onto site.
Solution: TLC Modular approached Stormwater Systems about coming up with designs for their 82 lot subdivision in Papakura. Our design technicians reviewed the plans available and noted that our Aquacomb product would be the most suitable solution for both multi-lot terrace blocks and standalone individual townhouses.
Using our 350L Aquacomb pods, our design technicians designed multiple layouts to accommodate the differing capacities per lot. There are two different size options within the multi-unit block, 700L or 1750L. With the multi-unit block sitting on a concrete footing, we needed to install the systems prior to module placement and run custom pipe work to the exterior footing allowing for a connection to our Aquapit/cesspits at landscaping. The single lots sit on a concrete slab but with a small footprint and multiple services to contend with it was an easier option to be placed in the ground. Working in with the drain layer, cuts were made all inline down the same boundary of each lot, and after some simple preparation, we can install as many lots as required – two one day, four the next subject to TLC's schedule of works.